PAIRS – Pan Arab Interventional Radiology Society
Short Bio of the Conference:
The PAIRS 2022 Annual Congress is getting a major upgrade! Join us on Wednesday, May 11 to Saturday, May 14, 2022 at the Grand Hyatt Dubai, United Arab Emirates. We will be one of the first meetings that will utilize Grand Hyatt's newly minted state-of-the art Exhibition Center where you can find a bigger educational space to conduct workshops and meet-the-expert sessions, as well as interact with more industry partners who are ready to show you their latest developments. This brings another dimension to PAIRS, ensuring that we continue to be the landmark for education in the region.

We are preparing a four-day comprehensive program that presents high-level scientific content, live and recorded cases, poster presentations, interactive education and innovative discussions, cutting-edge technology and image-guided therapy providing both clinically relevant updates as well as hands-on educational activities. Choose lectures relevant to your practice among our key sessions on Aortic Summit, Interventional Oncology, Embolization, Peripheral Arterial Disease, Venous Forum and Technologist Track. A dedicated PAIRS Neuro program will also be held to discuss Neuro Interventions.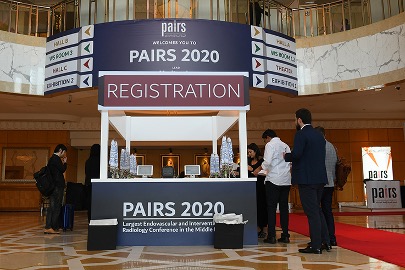 Short Bio of the Society
Pan Arab Interventional Radiology Society (PAIRS) was established in 2006, with the aim to spread the knowledge about interventional radiology in the Arab world and region. PAIRS is a nonprofit, professional medical society dedicated to fostering research in interventional radiology by supporting education, training and scientific research.
PAIRS actively promotes continuing education and training for its members, as well as other physicians with an active personal involvement and interest in interventional radiology. We host a number of educational activities including our annual congress, workshops, teaching courses and orientation for medical students.
The mission of PAIRS is to provide high quality educational activities, self-directed learning modules and assessment tools pertinent to all aspects of interventional radiology, with the overall goal of advancing physician competence, enhancing practice performance, promoting patient safety and improving patient outcomes.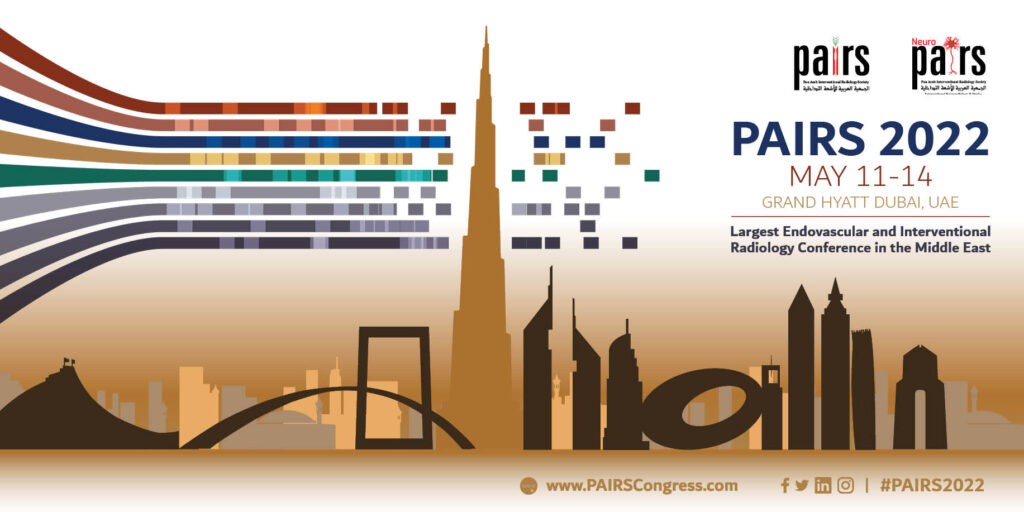 Communication Data:
PAIRS Society Website: https://pairs-society.org/
PAIRS Congress Website: https://pairscongress.com/
PAIRS Twitter: https://twitter.com/pairsmedia
PAIRS FB Page: https://www.facebook.com/PAIRS.org/
Some Photos of the Congress: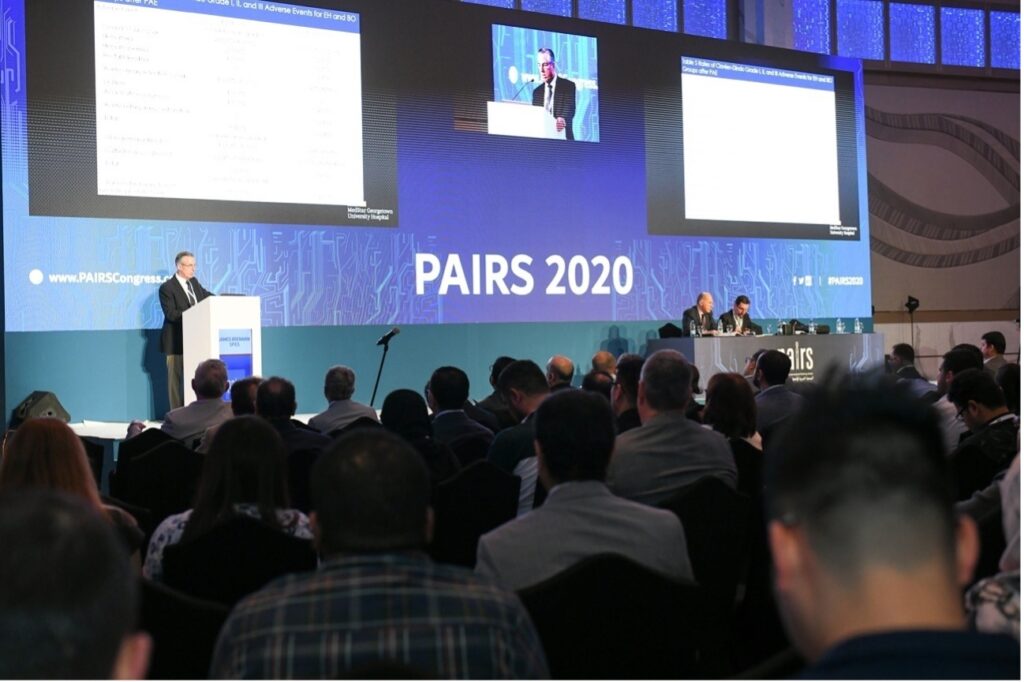 ---