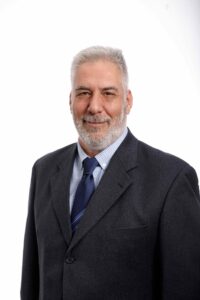 Dr. Dimitrios Karnabatidis
MD, PhD, FCIRSE
Prof. of Interventional Radiology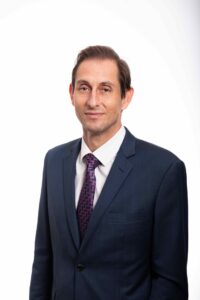 Dr. Konstantinos Katsanos
MD, MSc, PhD, EBIR
Assoc. Prof. of Interventional Radiology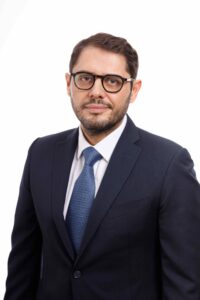 Dr. Panagiotis Kitrou
MD, MSc, PhD, EBIR
Asst. Prof. of Interventional Radiology
Directors' Note
The number of patients with End Stage Kidney Disease (ESKD) is increasing worldwide every year, so do patients on Hemodialysis. Vascular access maintenance is of paramount importance for these patients. Within the last ten years there is interest, technological advancements and evidence to support the endovascular first approach for the treatment of dysfunctional and thrombosed vascular access, together with tunneled catheter insertion and last option salvage procedures, while the ability of endovascular arteriovenous fistula creation further extends the service endovascular specialists can provide to hemodialysis patients.
The E.V.A. (Endo Vascular Access) Meeting is an annual, multidisciplinary, scientific meeting with a strategic purpose to train and educate physicians on endovascular procedures performed on Hemodialysis patients. It is designed to offer you the latest updates on every aspect of endovascular access management from a multi-disciplinary and multi-national faculty. The 2-day meeting will include 19 sessions with more than 75 lectures and 3 live cases from the Interventional Radiology Department of Patras University Hospital. The sessions will include the latest data on trial updates, endoAVF management, guidelines update, a session dedicated to cephalic arch, an out-of-the-box session, innovation on ESKD, vascular access imaging and central venous catheters.
EVA Meeting welcomes this year a collaboration with 3 other major congresses. The CiDA (Controversies in Dialysis Access) congress from the United States, the DASy (Dialysis Access synergy) congress by the SoDAS (Society of Dialysis Access Specialists) from the Asia-Pacific region and the PAIRS (Pan-Arabic Interventional Radiology Society) congress from the Middle East. There will be three 45-minute "@EVA" sessions dedicated to these congresses.
We look forward to seeing you in person!
The EVA Meeting Directors
---